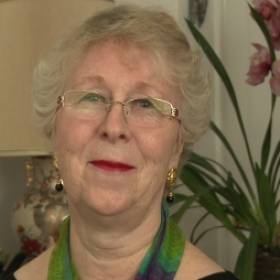 Jennifer Little
In United States
Service and Affiliation: 0 years of service

What do you like best about your involvement in education?
---
While I was teaching, my joys came from the students' discovery that they could learn, that they could achieve. I enjoyed close relationships with all of my students and got to know them very well. As their academic skills improved, they changed personalities, from angry and resentful students who had to endure attending school to students who came to school because they were successful and learning skills they never thought possible.
How I spend my free time
---
I have developed curriculum materials (and a curriculum to shift responsibility on adults for their own learning) and written a book about why education reform as it is currently designed can never reform education (the book also contains guidelines for future researchers).
Current books on my nightstand.
---
I read too many to list.
I'd like to meet
---
I'd like to meet people who want to help children learn, who care about education enough to work for true reform even if it means impacting political and social systems.
Topics or areas of interest
---
Are you engaged in other professional learning communities?
---
My Role(s) in Education
Grade(s) I'm Involved In
Pre-Kindergarten
Kindergarten
First Grade
Second Grade
Third Grade
Fourth Grade
Fifth Grade
Sixth Grade
Seventh Grade
Eighth Grade
Ninth Grade
Tenth Grade
Eleventh Grade
Twelfth Grade
Under-Grad
Grad
Other
Subject(s) I'm Interested In
Language Arts (reading, writing, literature)
Math
Professional Development
Special Education